HIGH PERFORMANCE WEBSITE DESIGN THAT
GROWS

YOUR BUSINESS
Make your website your flagship marketing channel, with a conversion focused website that delivers outstanding results. Boost your revenue, conversions and leads with a website that stands out as an industry leading brand.
your website is designed to get more customers
Your website is built to convert using techniques that are proven to work.
IN leads since website launch
"I am now receiving over 50% more leads since launching the website"

- Lee Crawford
"The website has bought us bookings"

- Dan Jones
"Working with Voyage Branding has been an overwhelming success!"

- Chris Hassall
the last time you rebuild your website
timeless design built on world leading platforms
No more are the days where your new website has gone with the wind after a few years. We build everlasting websites that stay relevant and stand the test of time. With timeless design and a robust build, your website will sail the web for years to come.

Not only do we create an impeccable user experience, stunning design and conversion optimised web design, but we also choose the best platforms to build your website on. WordPress & Shopify are the most popular and reliable platforms to build on, powering a large percentage of leading websites.

The time is now to change your website, don't leave your website adrift while you competitors navigate forward.
Luke Hall | Lead Designer
website design that makes an impact
High performance websites we've built for ambitious businesses
Discover the websites we've transformed
BUILT ON THE BEST PLATFORMS
We choose Shopify and WordPress
With our experience voyaging the web with many websites we've built for clients, we've discovered the best platforms to build on. WordPress is the most powerful platform to use for most websites, allowing flexible customisation to create websites with unlimited possibilities.

Shopify is chosen for e-commerce with a user interface that's a breeze to use, making it the world's most popular e-commerce platform (and we can see why!). It's a powerful selling platform that we love building online stores on.
generate leads with a high converting wordpress website
get more leads online with a wordpress website
If your website is not an online store that sells products, then your website will be designed on WordPress. From service based websites built for leads, to estate agent websites built for viewings - WordPress is an extremely flexible platform where the possibilities are endless.

When your website is launched, you will be able to update it yourself with ease. You can keep expanding and developing it for years to come.
turn visitors into paying customers with a shopify website
make sales online with an ecommerce website
If you're selling products online, then we'll choose Shopify. Shopify has powerful e-commerce features you need grow your business. It comes with a dashboard to manage orders, shipping, and payments anywhere you go.

We're a Shopify Partner so we know the platform inside out. Our talented designers can create a branded shop that creates a spectacular shopping experience whilst our developers boost your sales by making the process a breeze.
HOW WE CREATE STUNNING HIGH PERFORMANCE WEBSITES
our process is proven to make websites prosper
At the start of every website design project, we begin the journey with research and goal setting. This gives our design crew a crystal clear idea of what direction we need to steer your website in and how to make it prosper.
Once we have our ideas and goals, we then map out your website and structure it. Before we design, we want to carefully plan how your website will be built for conversions, user experience and the most effective way to communicate your brand.
Using our blueprint of the website, we'll create mock-ups of the page designs for all devices. It's an efficient method of web design that will allow us to have full creativity of the websites design before starting development.
Next we begin crafting a high performance live website from the designs we created, for every device. Your website will be highly engaging with a brand experience that will capture your audience and turn them into leads.
Your website is now ready to set sail on the web, Bon Voyage! We'll stay onboard with you to give you support and help you grow your brand online. We'll show you how to edit your website yourself so you can make changes quick and easy.
on top of amazing results, here's what you get
to make sure you get an roi
Your website is designed to get results and make an impact in your business. We will stay onboard with you to track your results and make sure your websites a success.
Logo Design & Brand Identity
Stationery Design
Signage Design
Van Wrap Design
Packaging Design
Print & Advertising

Great work, great reviews
125+ businesses just like yours have spread the word about Voyage Branding


A complete rebranding for our business. Excellent service, fantastic ideas and we love the end products, as do our customers. Our new branding has increased our sales by over 50%.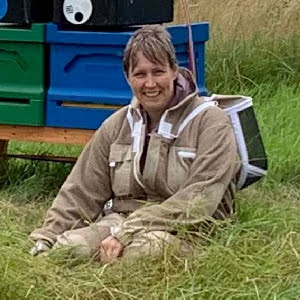 As a result of them overhauling our website to a creating a fully custom van wrap to a wide range of branded print materials, the business has seen a 33% increase in revenue. Overall, working with Voyage Branding has been an overwhelming success!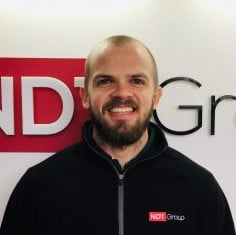 Luke was absolutely amazing and a wonderful person to work with. I consider myself very lucky to choose Luke out of so many people and the results he has brought to the table were absolutely astonishing.
North West Soaked Panther


IT'S MORE THAN JUST LOGO DESIGN
The design has really help Celtic Financial become a recognisable brand, we believe moving forwards it will help ensure clients don't forget who we are! I would highly recommend Voyage Branding. Its more than just than logo design!
Celtic Financial Planning


THE PROCESS HAS BEEN EXTRAODINARY
Luke was enthusiastic from the start with us, really understood our brief and "got" our brand. He has an incredible imagination, that not only created the perfect logo, but helped inspire our tagline as well. The whole process has been extraordinary.


WEBSITE INCREASED LEADS BY OVER 50%
Voyage Branding redesigned my old website which was not bringing me in much business. Fast forward to now, I am now receiving over 50% more leads through the website. It's had a huge impact on my business!


The results were incredible!
He created something that is better than I could have hoped for. I am incredibly proud every time I see my logos now and Luke is definitely my "go to" expert for all things design! I couldn't recommend him highly enough. The results were incredible!


Luke worked his magic. Great website. We have notice a spike in work request since the site launch. I fully believe it's the site that's working wonder for our business.


Using Luke at Custom Logo has made the whole process of my rebranding so much easier than I expected. Luke helped me achieve the look I wanted and had some great ideas for my new logo. I am so pleased with the final design and get lots of comments on it from clients.
start your voyage to a successful website
It's time to jump ship and abandon your old website, making way for the new before you get left behind. Get onboard with a powerful website design team that's going to take your business further than ever before.