Disruptive van wraps designed to bring in more
leads
Your van wrap is a moving advertisement that has the potential to make your brand memorable, resulting in generating daily leads. Take advantage of a one-time advertising investment that turns your vehicle into a money-making asset and start capturing attention with a stand out van wrap.
IN REVENUE since rebranding
turn your vehicle into an advertisement on wheels
grab attention to your business on the road
We'll transform your van into a valuable marketing asset that makes your name remembered. Our talented crew know exactly how to create disruptive van wraps that stands out and brings in leads. Conquer the roads and win the battle for attention.
Luke Hall | Lead Designer
STRIKING VAN WRAP DESIGN THAT DRIVES MORE LEADS
disruptive van wraps designed for ambitious businesses
turn your vehicle into a high performing marketing asset
Our process to creating industry leading van wrap designs
here's how we design an advertisement on wheels
The beginning of the van wrap design process starts with research into your business and competitors. It then moves to gathering ideas and inspiration to put together a wrap that's the best in your industry.
The fun begins when our design crew begin to design your disruptive van wrap. Our main goal is to create a remarkable design that's going to capture attention on the road and reel in leads to your business.
You will be presented with realistic 3D mockups of your van wrap from every angle so you can visualise it. Designer notes will also be included. Send us your feedback and revisions so we can make it perfect.
Once you're ready to get your van wrapped up, it's time to choose a local van wrap company. Our experts can advise you and once chosen, we'll get into direct contact with you and your van wrap company to prepare the artwork for wrapping.
Your van wrap has been installed and now it's time to hit the roads to accelerate your brand awareness. But your van wrap is not the end of the road when it comes to branding, stay onboard with us and we'll grow your brand together.
on top of a powerful new marketing asset , you'll get:
to make sure you get an roi
Your van wrap is designed to have an impact on your brand awareness, which will result in an increase in business.

We will stay onboard with you to track your results 6 - 12 months after your van wrap has hit the roads.
Logo Design & Brand Identity
Website Design
Stationery Design
Signage Design
Packaging Design
Print & Advertising

Great work, great reviews
125+ businesses just like yours have spread the word about Voyage Branding


A complete rebranding for our business. Excellent service, fantastic ideas and we love the end products, as do our customers. Our new branding has increased our sales by over 50%.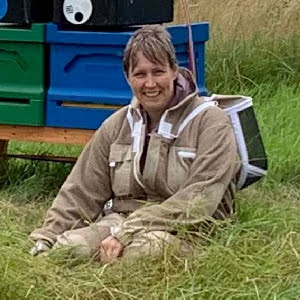 As a result of them overhauling our website to a creating a fully custom van wrap to a wide range of branded print materials, the business has seen a 33% increase in revenue. Overall, working with Voyage Branding has been an overwhelming success!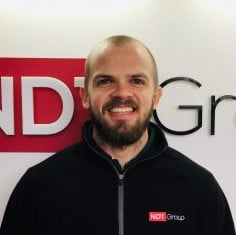 Luke was absolutely amazing and a wonderful person to work with. I consider myself very lucky to choose Luke out of so many people and the results he has brought to the table were absolutely astonishing.
North West Soaked Panther


IT'S MORE THAN JUST LOGO DESIGN
The design has really help Celtic Financial become a recognisable brand, we believe moving forwards it will help ensure clients don't forget who we are! I would highly recommend Voyage Branding. Its more than just than logo design!
Celtic Financial Planning


THE PROCESS HAS BEEN EXTRAODINARY
Luke was enthusiastic from the start with us, really understood our brief and "got" our brand. He has an incredible imagination, that not only created the perfect logo, but helped inspire our tagline as well. The whole process has been extraordinary.


WEBSITE INCREASED LEADS BY OVER 50%
Voyage Branding redesigned my old website which was not bringing me in much business. Fast forward to now, I am now receiving over 50% more leads through the website. It's had a huge impact on my business!


The results were incredible!
He created something that is better than I could have hoped for. I am incredibly proud every time I see my logos now and Luke is definitely my "go to" expert for all things design! I couldn't recommend him highly enough. The results were incredible!


Luke worked his magic. Great website. We have notice a spike in work request since the site launch. I fully believe it's the site that's working wonder for our business.


Using Luke at Custom Logo has made the whole process of my rebranding so much easier than I expected. Luke helped me achieve the look I wanted and had some great ideas for my new logo. I am so pleased with the final design and get lots of comments on it from clients.
drive your brand forward with a van wrap that attracts new customers
You van has the potential to become a driver of leads to your business. With a striking design that captivates attention, it can accelerate your brand awareness and become a new form of advertising you've never had before.